You Start – Kohlhase/Langley Duo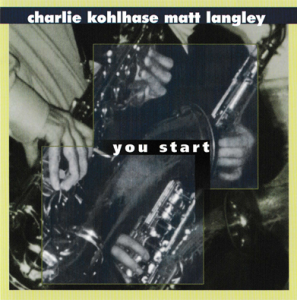 I have been making music with Charlie Kohlhase for over three decades. Back in October of 1999(!!) we went into Peter Konrtimas' studio in Westwood, Massachusetts and recorded a CD of duo music for Boxholder Records. Boxholder president Lou Kannenstine has since left us and his estate has since liquidated Boxholder records so Charlie and I now own the CD's and would like to offer the music to you.
The music on the recording consists of many Kohlhase originals, a Langley original and a few spontaneous, "you start", compositions. The liner notes are a dialog Charlie and I recorded about the recording session which were transcribed by Robert Spencer.