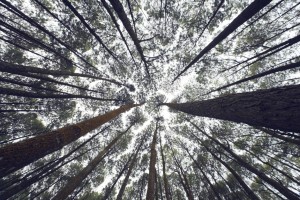 I have been playing the saxophone since I was in junior high school.  I started playing the clarinet, somewhat reluctantly, in the 4th grade. I really wanted to play the trumpet but my father thought it would be too loud so he decided to suffer through the shrieks of clarinet beginner instead. I really don't remember much about the early days other than the blue Rubank method books. Not the music in them, just the queasy feeling I used to get when I had to open the damn thing and practice.
Allright, I remember a few more things. The year I started on the clarinet at Kimball School in Concord, New Hampshire, they also started a string program at the school. On our first concert the strings opened the show. They were less than perfect, shall I say, and they went on for quite some time. My father's comment after the concert went something like, "see you in high school!"
So began my tenuous relationship with music. I had a clarinet. I played it…when coerced. I "played" in the school band and so it went for a spell. In Concord, at that time, Kimball School was K-6th grade. In 7th grade you went to Rundlett Junior High School. When I got to Rundlett I got my heart set on the baritone saxophone. Through miscommunication, I wound up with a tenor saxophone. I asked for the one with the curve in the neck. I should have asked for the one with the circle in the neck!
I got a Bundy tenor sax from the school and things started to look up. I was eligible to play in the jazz band so I was pretty happy about that. I don't really know why, but there you have it. I started to dig it. The saxophone made a lot more sense to me. When I blew into it, nice sounds came out. I was less likely to shriek, and it looked way cooler…to me.
In 7th grade, my band director placed a chart for Herbie Hancock's "Chameleon" in front of me. There were written parts, as usual, but somewhere in there were a bunch of slashes with letters over them. !?!?
He explained the slashes as a place where you can "make stuff up" and my relationship with music was instantly changed forever. Making stuff up seemed a lot easier to me than having to read a bunch of stuff that somebody else made up and I had no idea how it was supposed to sound! Improvisation was to become a passion that has stayed with me to this day.
You may wonder why I would put this on a page about Teaching, right? This is the spot on every musician's website where they list their years of passionate study under every possible master of their instrument. I have studied my instrument with a few masters; briefly with Stan Strickland, briefly with Dave Seiler, briefly with Lou Marini at an Aebersold Jazz Camp. But mostly on my own. With records. On the bandstand. With friends.
I had some great band directors in Junior High School – Jerry Mark – and in High School – Bruce Gatchell – but I really didn't enjoy school at all. So, when I graduated from high school, I got a job and started playing gigs on the side. I was fortunate that there were some friends in Concord that liked to play jazz. One of those friends is David Tonkin and I have been playing with him ever since! In the early 80's I auditioned for a band in Connecticut and a band in Maine. I got the gig in Maine and the rest is history!
Teaching was never something I wanted to do. I loved to play gigs and was quite happy to do that exclusively. In the early 90's I was approached by a newly opened music studio in Kittery, Maine to teach saxophone to one of their students. I decided to try it. (to be continued…)