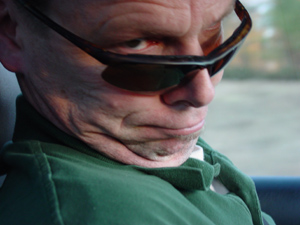 Okay, I guess the weird 06-07 Endless Indian Summer into Freakishly Balmy Winter is finally over. We're now officially into the frozen nose hair part of winter, my personal favorite! Don't worry, there's plenty of great music in store to keep you toasty. Tomorrow night (1/26) is the annual Jazz in January CCMS faculty concert. Sunday I'll be at the Press Room with Jeff Galindo and Jim Howe's Trio. The PMAC adult jazz ensemble will open the show. Monday 1/29 back at the Press Room with Jan Van Voorst, Curtis Clark and Jim Lyden. Hope to see you at one of those gigs.
Some new releases on the horizon! The Explorer's Club recorded some of Charlie Kohlhase's new tunes this month for an upcoming Boxholder release due out this spring. Tim O'Dell and I are finishing up the master this weekend on a recenlty recorded CD of our original music too. I'll keep you posted and throw some cuts up here so you can take a listen.
February? We're getting cut back a little at the Dogfish. We'll be up there the 1st and 3rd fridays of every month. Stop in when you get a chance. David Tonkin's group will be back at the Barley House in Concord, NH on the 12th. On the 23rd Charlie Kohlhase, Luther Gray and I will be up in Rollinsford at the Lotus Rising Studio kicking off the new Avant Coast concert series with the Tim Webb/ Thom Keith Duo. Then Monday the 26th back to the Press Room with Rob Duquette and Tim Webb. Join us when you can!