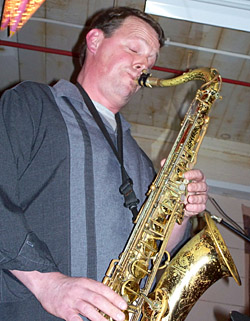 Heya. Thanks for popping ovah. Some good stuff for your earz this month that I'd love to share with you.
Friday, May 16 – Back to the Barley House in Concord for a night of funky stuff with Guitarist Scott Solsky. Jared Steer and Matt Hogan will be along for the ride. Should be fun! Great food, excellent beer selection and an attentive wait staff along with creative musicians doing what they love to do. We're very lucky!
Saturday, May 17 – Speaking of lucky…saturday night the Combo Sabroso pays a spring visit to the Press Room for a night of latin music and dancing. Rumor has it the Alex, Manolo and Ernie will be on board as well as Angel on trombone. This will be a kicking night so stake out your spot on the dance floor early.
Friday, May 23 – Carrie Coltrane, Kent Allyn & Myself at the Kittery Art Association. This is an intimate setting and a great trio. Kent Allyn is the MAN and I don't get enough chances to work with him. Carrie the WOMAN and it's been waaay too long since we've made some sounds together. I'm really looking forward to this night. Just music…
Monday, May 26th – Matt Langley/ Tim O'Dell Quartet at the Press Room. This is a wonderful group with Jim Lyden on bass and Luther Gray on drums. Should be a great night of music downstairs at the Press Room.
Saturday, May 31st – The Space in Kittery opens up for Johnny Peiffer's Latin Group. There are some great young musicians in this group and this should be a blast on stage and on the dance floor. You should plan to arrive early to this one too!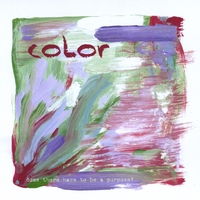 The New Color CD is Availableat CDBaby and on iTunes. Grab yours and share it with your friends. We'd be honored! Check out the Color Virb site too!. This band has been together for a long time and this is our best recording yet (our third CD) in my humble opinion. We did this for the RPM challenge thanks to Jamie and Chris' urging and the idea was to make the tunes short and sweet so we can expound on them on gigs. It worked out well. Tell us what you think!